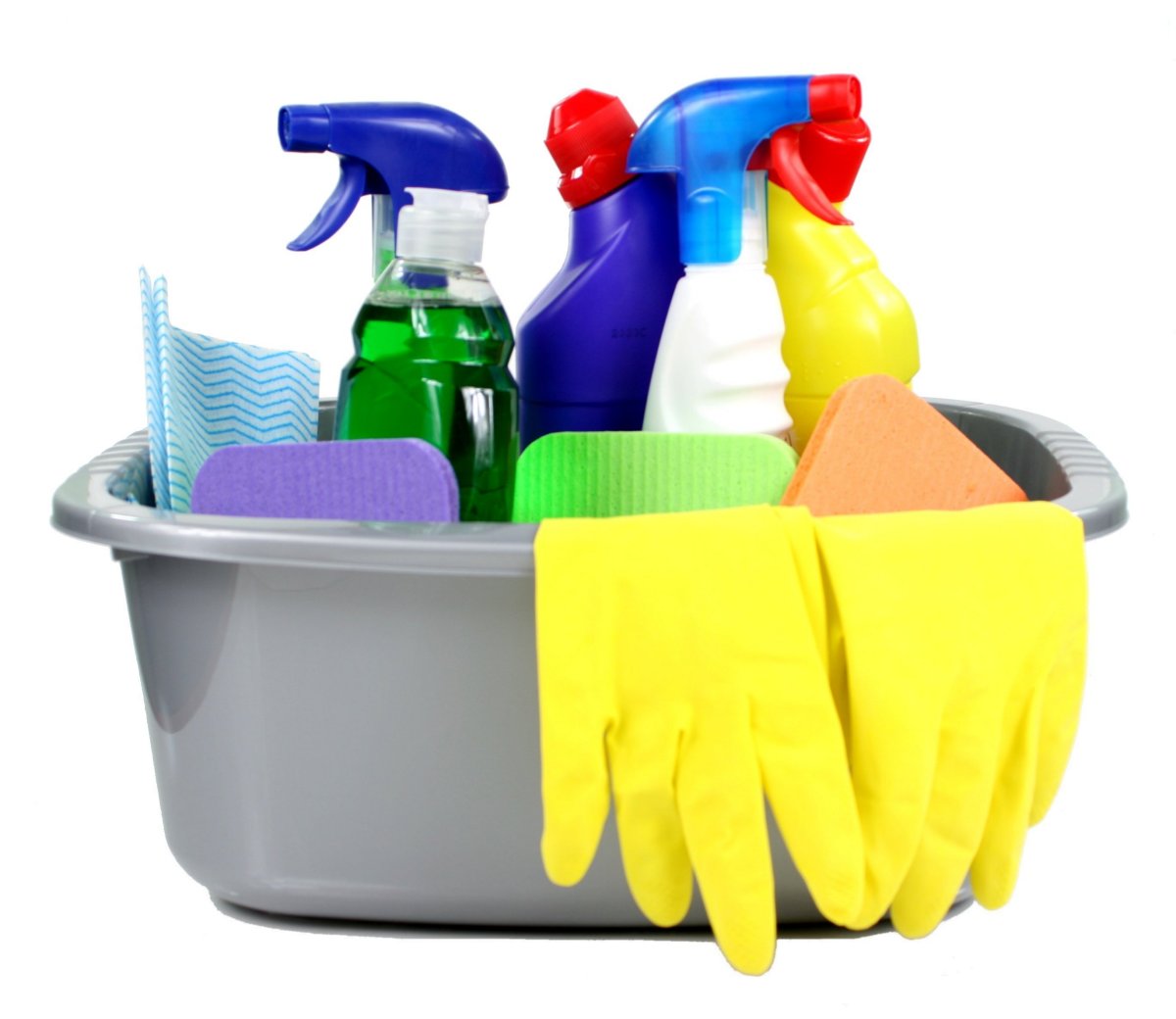 Out with the old and in with the new. What a better time than now to start spring cleaning?
After the long and cold winter, we welcome springtime with open arms. Usually, instead of snow we get sunshine and rather than the cold, we get warmer weather and cool breezes. For students who live on campus, spring cleaning might seem to be a daunting task.
Not to worry, there are few things to keep in mind and help you out in your task of tidying your living space. You'll need your handy-dandy cleaning supplies such as a broom and mop. Some good cleaning supplies include, Lysol cleaning wipes and spray, Pinesol, and Febreeze. You can get out your cleaning wipes and wipe the surfaces of your room and get rid of some excess dust.
First start by gathering up all your unused winter clothes. If you live far away, you can ship them home. If you live nearby, you can scrounge up any unused clothes and items and take them home for a weekend visit.
Now that you've cleared some of your clothing clutter, you can straighten and re-organize your closet and then you can move on to other clutter. With fall semester under your belt, there's likely to be some remaining stray unused textbooks. You can send these home as well or sell or donate them back to the bookstore. Along with old textbooks, you may also have old papers from classes you may not need or want anymore. So make sure to check your desks, bags and places which you may have stashed some papers and sort them out. File away the ones you want to keep in an organized space and throw out the ones you no longer wish to have.
Try rearranging your room, changing things can be refreshing in itself and you may even find that old shirt you've been searching for, hiding behind your bed. Change the sheets on your bed, possibly to a brighter color in honor of springtime and to usher in some brightness. Also, throw out any spoiled food which you may have forgotten to throw out and restock with fresh products.
You can rearrange or take down some posters on your walls. If your walls are already bare, now is a perfect time to add a new look and dimension to your room.
On a smaller note, you can always buy a new plant, flower or something simple to add a new and brighter look to your room. Springtime is the time to welcome freshness, and spring cleaning can do just that.
Alexis Hordge can be reached at alexis.hordge@student.shu.edu.